SEGMENTS
Industry-tailored solutions for every business challenge.
Industry leaders trust Hydroline
We take great pride in our long-standing customer relationships and the trust that our customers have in our expertise, technological innovations, and quality standards.
Our customers are prominent global manufacturers across diverse industries such as Mining & Construction, Load Handling, Forestry, Agriculture & Maintenance, Lifting, Defence, Energy, and Recycling.

Our dedicated team, including designers, R&D professionals, and manufacturing experts ensure that your machines are equipped with high-quality hydraulic cylinders that utilise today's newest technologies.
Our history reflects our unwavering dedication to technological advancement as well as the creation of innovative solutions. We've consistently catered to the world's most reputable and leading OEMs within a demanding sector, which highlights our commitment to excellence. Since the 1960s, we've accumulated vast expertise through our relentless research and development endeavours, which have become deeply ingrained in our corporate culture.
We offer an extensive range of hydraulic cylinders and tailored solutions to address the unique requirements of various industry segments. Find yours below.
IS YOUR SEGMENT MISSING? NO PROBLEM, JUST CONTACT US AND TELL US WHAT YOU NEED.
Mikko Laakkonen
VP Sales and Business Development & Strategy
mikko.laakkonen@hydroline.fi
+358 40 505 1625
Tommy Korin
Sales & Development Manager
tommy.korin@hydroline.fi
+358 50 438 0715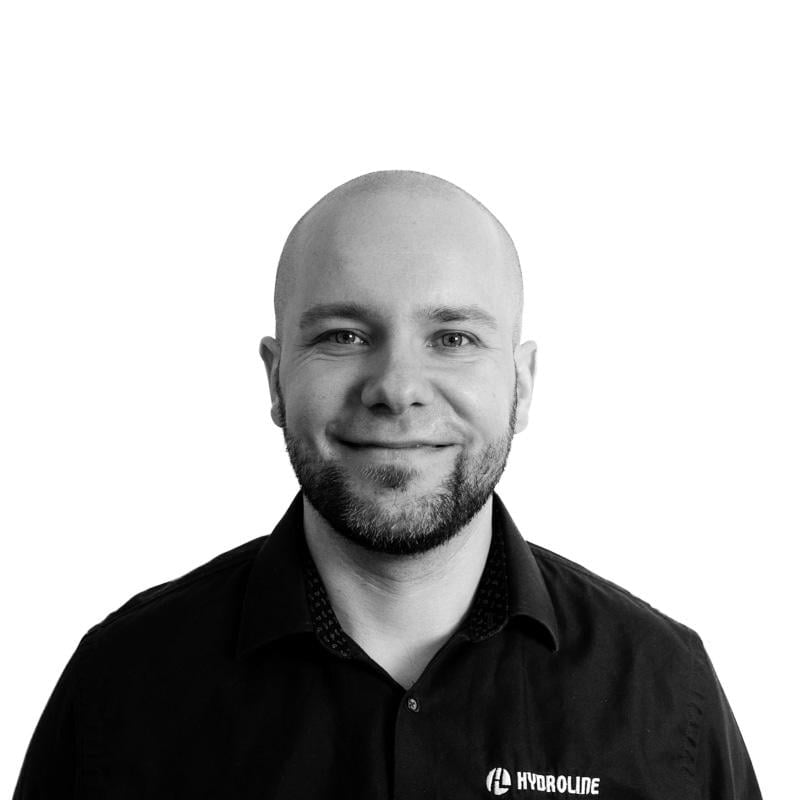 Matti Laakkonen
Key Account Manager
matti.laakkonen@hydroline.fi
+358 40 168 6480
Jarmo Nevalainen
Sales Engineer
jarmo.nevalainen@hydroline.fi
+358 50 364 5179
Marko Pitkänen
Key Account Manager
marko.pitkanen@hydroline.fi
+358 50 521 6377